American racer and entrepreneur Carroll Shelby took his legendary Ford Mustang GT350 model further in 1967 to craft the first-generation Shelby GT500 with a modified 428-cubic-inch V8 inspired by his team's 1-2-3 finish at Le Mans. Ford has revealed the third-generation 2020 Mustang Shelby GT500, which will be the most powerful and most advanced Mustang ever. Below is a timeline of highlights in the car's history:
1967: Building on the success of the Shelby GT350, Carroll Shelby introduced the GT500 in 1967 with a muscular "Cobra LeMans" engine that was based on the FE 428 cu. in. (7.0L) Ford V8.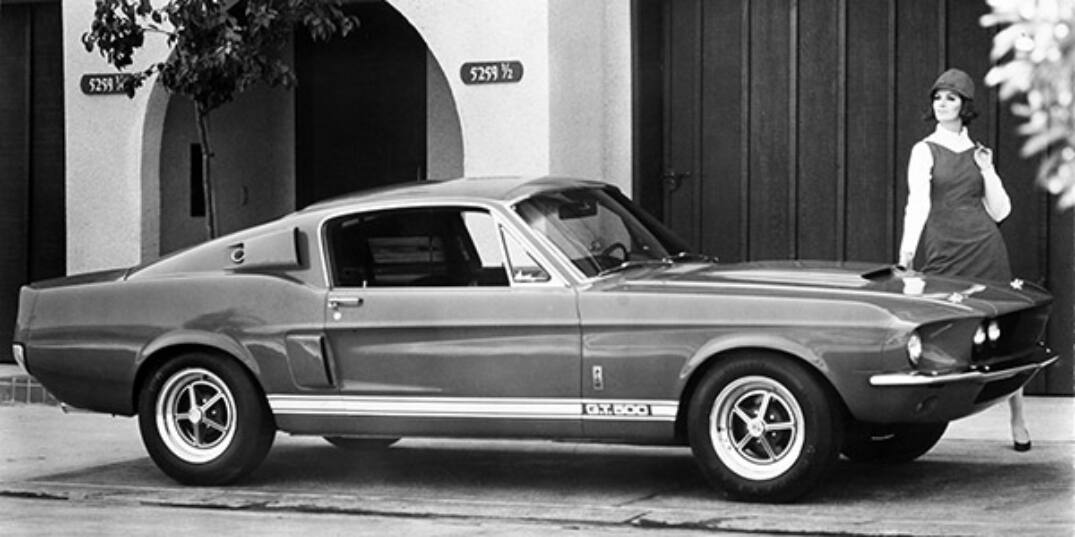 1968: In April 1968, Ford began factory-installing a modified version of the 428 engine known as the "Cobra Jet" that boosted torque to a massive 440 foot-pounds and a GT500 with his engine was known as a GT500 KR, with the "KR" designating "King of the Road."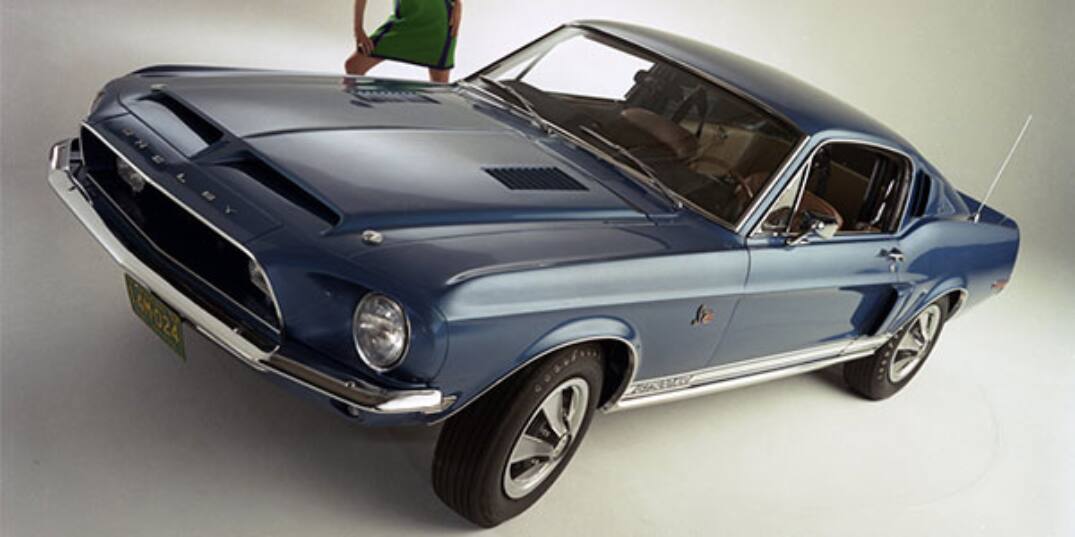 1969: For the 1969 model year, the "Cobra" designation was dropped and the GT500 (along with the Shelby GT350) was substantially restyled by Ford with a longer body and extensive facelift.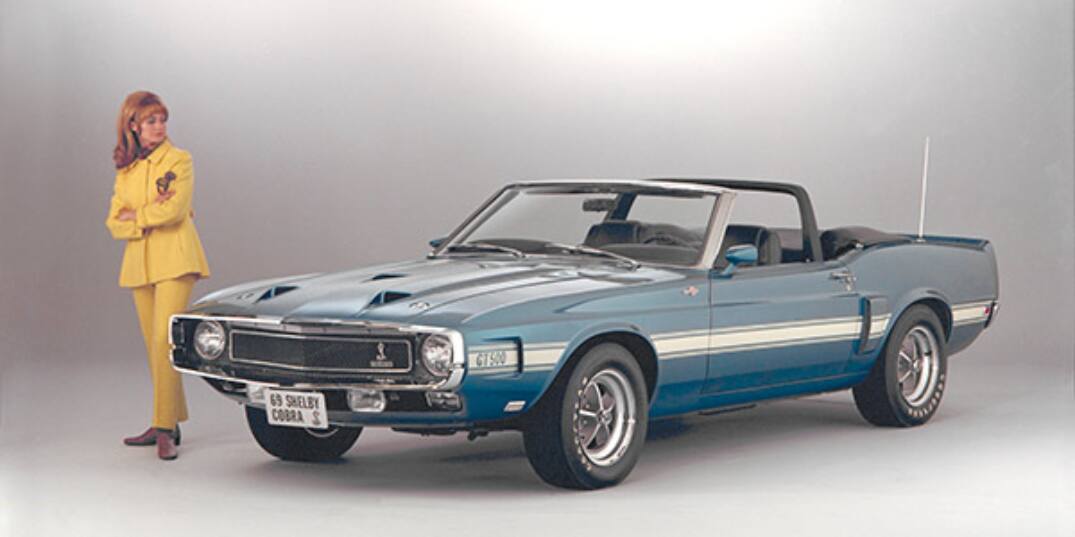 1970: The 1970 GT500 was based on the previous model with only small cosmetic changes, including a front chin spoiler and two black hooded stripes, plus some minor powertrain modifications to meet new federal emissions standards.
1978: In the 1978 drama "Coming Home," the pride and joy of disabled veteran Luke Martin (played by Jon Voight) is his 1968 Shelby GT500 which he and Sally Hyde (played by Jane Fonda) cruise around throughout the film.
1988: In the classic 1988 baseball comedy "Bull Durham," minor leaguer Crash Davis (played by Kevin Costner) drives as a 1968 Shelby GT500 KR that has been around for a few years, like Costner's character, but is still an automotive icon.
2000: In a blockbuster remake of the 1974 action film "Gone in 60 Seconds," Nicholas Cage stars as master auto thief Randall "Memphis" Raines, but the real star of the film is an elusive, customized 1967 Shelby GT500.
2007: Based on an all-new Mustang platform and powered with a special 500-horsepower supercharged version of a Ford 5.4-liter V8, the 2007 Shelby GT500 took the performance car world by storm with looks that mirror the classic 1967.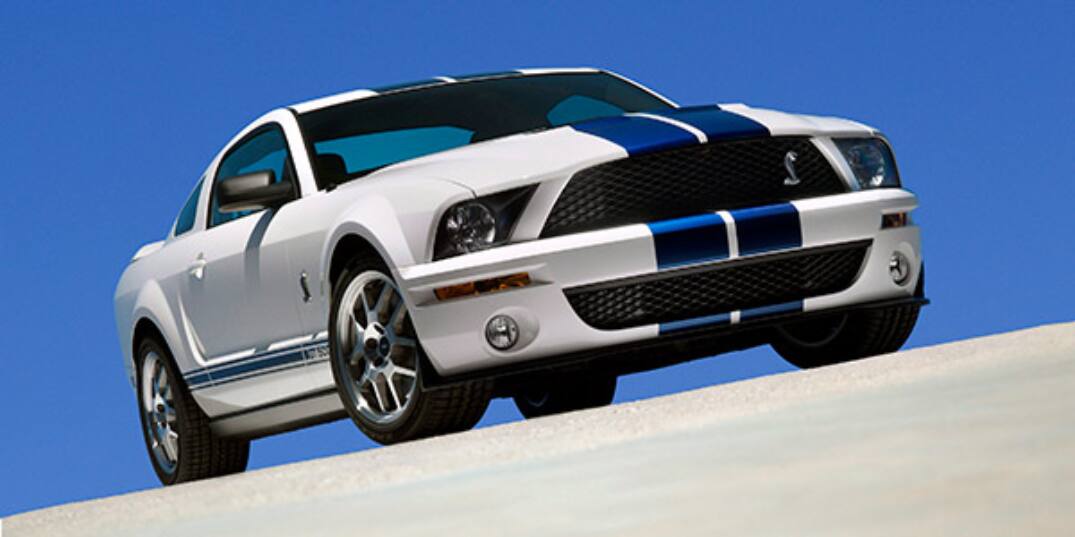 2009: Inspired by the original ­GT500 Super Snake that Carroll Shelby created in 1967, the Super Snake upgrade for 2007-09 GT500s boosted output to a massive 605 horsepower and included a number of other performance, handling and cosmetic changes.
2010: The entire Mustang line was redesigned for the 2010 model year and the GT500 got a special makeover that concentrated on the hood, nose and grille. Powertrain improvements taken from the KR edition also boosted standard horsepower from 500 to 540.
2011: Although the GT500 styling stayed much the same in 2011, the cast-iron V8 used in previous years was replaced with an all-new aluminum block 5.4-liter V8 that pushed output to 550 supercharged horsepower.
2013: Introduced by Carroll Shelby as his "favorite car," the 2013 Shelby GT500's 5.8-liter V8 aluminum block engine produced 662 horsepower and 631 lb.-ft. of torque, making it the highest-horsepower regular production engine ever offered in North America at the time.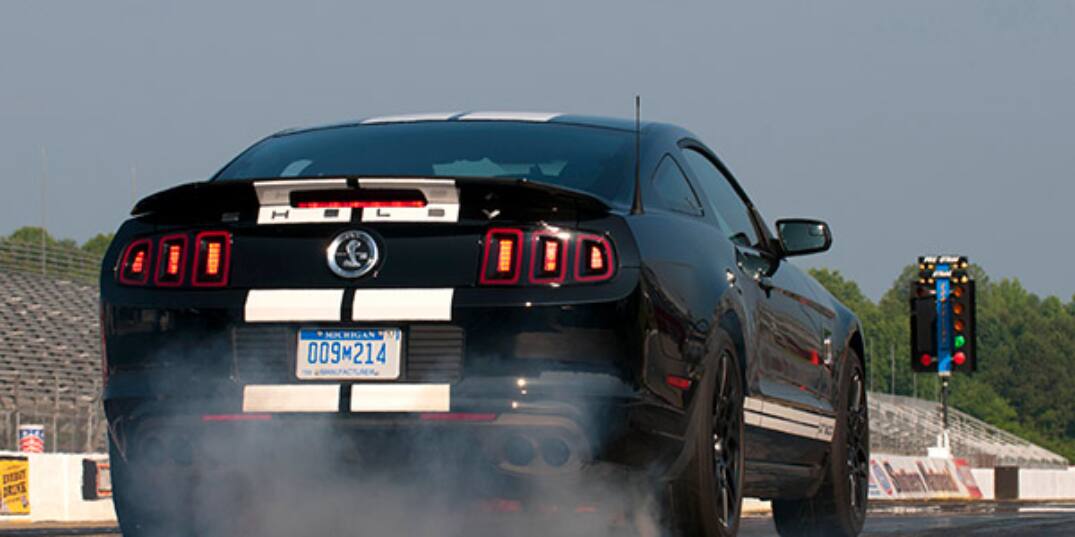 2014: Based on a 2013 Shelby GT500, the special one-of-a-kind wide-body Mustang that appeared in the 2014 action film "Need for Speed" raised an impressive $300,000 for charity when it was sold at auction.
2020: Loaded with race-proven Ford performance technology and powered by a supercharged V8 that delivers over 700 horsepower, the 2020 Shelby GT500 will be the ultimate Mustang and the most powerful street-legal production Ford ever built.