Construction Update
On the move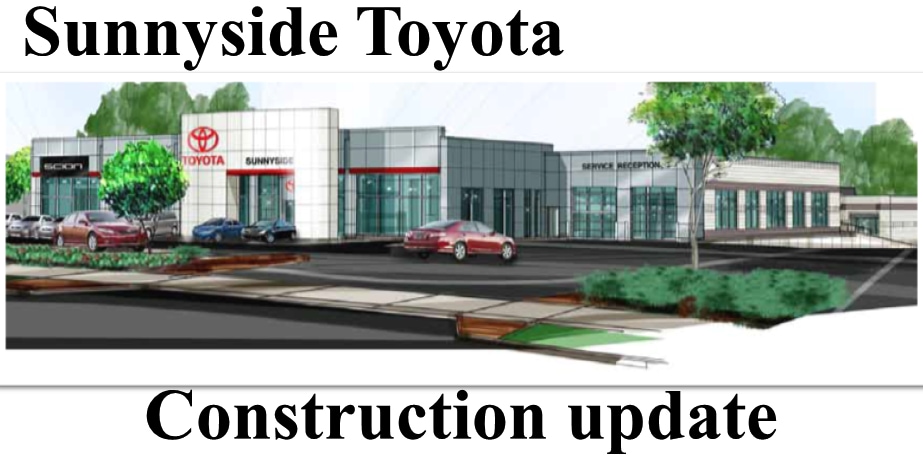 The Sunnyside Toyota facility is quickly changing! Concrete footers and floors are being poured, walls are taking shape! Our demolished building is starting to take on new character and we are seeing rapid transformation!
[FULL STORY]
Introducing the 2012 Camry
It's almost here!
Toyota Motor Co. showed off its all-new 2012 Camry last week, with price cuts and a high-powered ad campaign for its flagship sedan that remains America's bestselling car.
[FULL STORY]
2012 Camry Demo
[FULL STORY]
New Toyota Special
September Special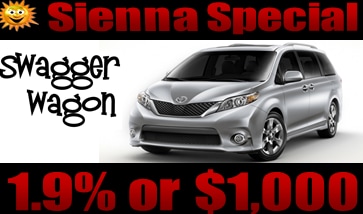 Save an Additional $1,000 off already great deals or use 1.9% financing for up to 60 months!
[FULL STORY]
---
Vehicle Profile: The 2012 Toyota Sienna
Redesigned from the ground up to be the ultimate family machine.
One of the best examples of the family minivan is the 2012 Toyota Sienna. Completely redesigned from the ground up in 2011, the Sienna has not only garnered the love of families everywhere for its reliability, safety and performance, it has also gathered much praise and several awards from industry experts.
[FULL STORY]
Vehicle Profile: The 2011 Toyota RAV4
An IntelliChoice "2011 Best Overall Value of the Year" winner.
When the Toyota RAV4 was first introduced in the late 1990s, the compact crossover market was virtually non-existent, making the RAV4 a niche product in an SUV market dominated by vehicles twice its size. Fast-forward 15 years and the compact crossover market is now one of the fastest growing of all automotive segments. Since it's a Toyota, it goes without saying that the RAV4 is one of the most refined and focused compact crossovers you can buy. After all, it has more than a decade advantage over most of the competition.
[FULL STORY]
---
Stay Healthy by Combating Colds
Tips for preventing and treating common viruses.
The U.S. National Library of Medicine (NLM) estimates that in one year, Americans suffer one billion colds. And while the common cold may last a day or two, it can also linger for two weeks, interrupting your every day routine. Fortunately, government organizations like the National Institutes of Health (NIH) and the Centers for Disease Control and Prevention (CDC) offer useful information for avoiding and treating colds and all their bothersome symptoms.
[FULL STORY]
---
The Hollywood Walk of Fame
Giving you the chance to walk all over famous people since 1960.
Hollywood is known for its stars, whether they are on the stage, on the screen or on the sidewalk. Yes, that's right, the Hollywood Walk of Fame, the epicenter of the pop culture world for nearly 60 years. It is home to greats like Cary Grant, Meryl Streep, Frank Sinatra and…Judge Judy?
[FULL STORY]
September Used Car Specials
SUV Season!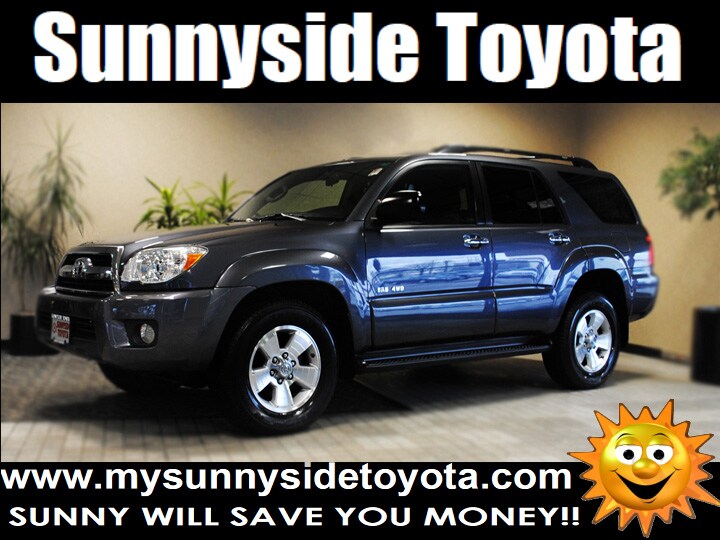 Great Pre-Owned Toyota's and More! Be prepared for this SNOW with an SUV from Sunnyside Toyota. Every vehicle in our Pre-owned inventory goes through a rigorous inspection to qualify for our lot! Only the BEST of the BEST on Sunnyside's Pre-Owned lot. We'll impress you with our impeccable vehicles!! 2.9% financing is available for 60 months on any Certified Toyota !! Inventory changes daily.
[FULL STORY]
Bruce Jackson
Associate of the Month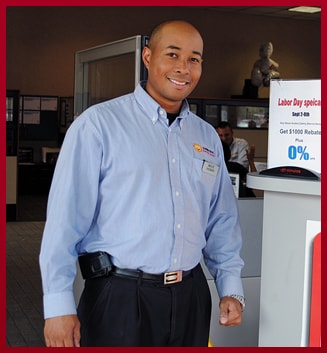 Bruce Jackson, Internet Manager and Sunnyside Toyota Associate of the Month!
[FULL STORY]
Now on DriveLiveTV: The 2011 Toyota FJ Cruiser
The 2011 FJ Cruiser shows Toyota knows how to add just the right amount of twenty-first century updates to please new adventure-seekers while respecting old-school capable vehicle heritage.
[FULL STORY]
---
Pick your Own Apples
Family fun close to home
Family traditions are those special moments in life that bridge generations, and few traditions have greater impact than a family outing to the apple orchard.
[FULL STORY]
Gas Prices Got You Down?
Tips for saving at the pump.
With fuel prices hovering near all-time highs throughout much of this year and everyone looking for ways to save money in their budgets, there are some simple and low-cost ways to make trips to the pump less frequent. Whether your car has 20,000 or 200,000 miles behind it, keeping it properly maintained will always help it perform better and use less fuel.
[FULL STORY]
It's an Apple Event
Pick'em then decorate them!
Great entertainment for family, kids and friends. We set up a make your own Apple Bar after our family apple picking excursion. It's fun, not nearly the mess your would think and a memory that lasts a lifetime!
[FULL STORY]
---
Experience an Eco-friendly Outing
Green field trips provide lots to discover and enjoy.
While many museums and theme parks offer hours of fun and learning for kids, there are also countless eco-friendly attractions that make great field trip destinations. From young children to teens, everyone will find something fascinating about a green excursion.
[FULL STORY]
Get Ready for Game Night
New concepts and old favorites bring fun to the table.
It seems that everyone has busy schedules these days. While it may be hard to find time to spend with family and friends, it's worth the wait when you can all finally get together for a good time. Instituting a "game night" is great way to set aside time for the people you care about, and with so many entertaining games on the market today, everyone will look forward to your weekly or monthly gatherings.
[FULL STORY]