Secure and Convenient!
Look at our new Lock Box for Night Drop-offs. Does the Box look familiar? You might have seen it at your local bank! We decided to go all out and get the lock box from a supplier who usually works with banks to make sure we have the best security for you.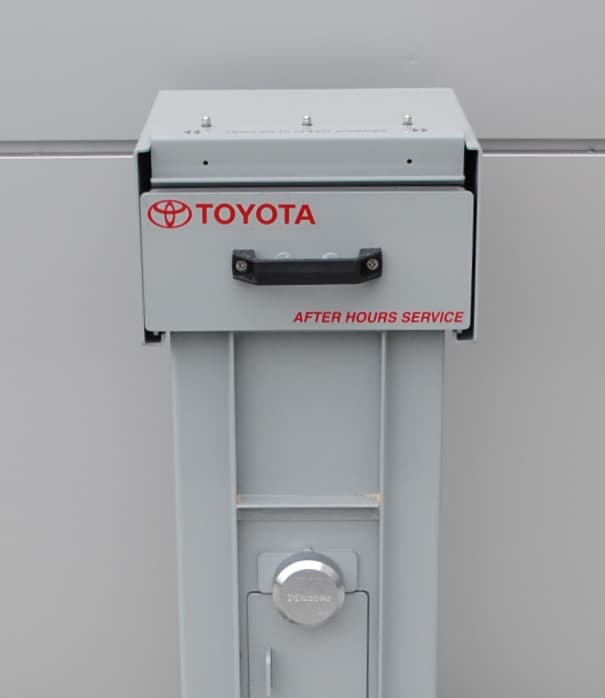 Information envelopes are stored in the top.
-Get an envelope
-Fill in the information
-Put your keys in
-Pull the handle
-Drop it in!
When Sunnyside Service opens in the morning we'll get right to work on your request.
Instead of dropping your car off early in the morning, drop it off in the evening! It's convenient, easy and secure.
The Drop box is located right outside of the Service Reception area, to the left of the Drive-in doors.
Put the coupon below in the night drop box to win $50 of Free Service!