Our new facility is quickly changing! Concrete footers and floors are being poured, walls are taking shape! Our demolished building is starting to take on new character and we are seeing a rapid transformation.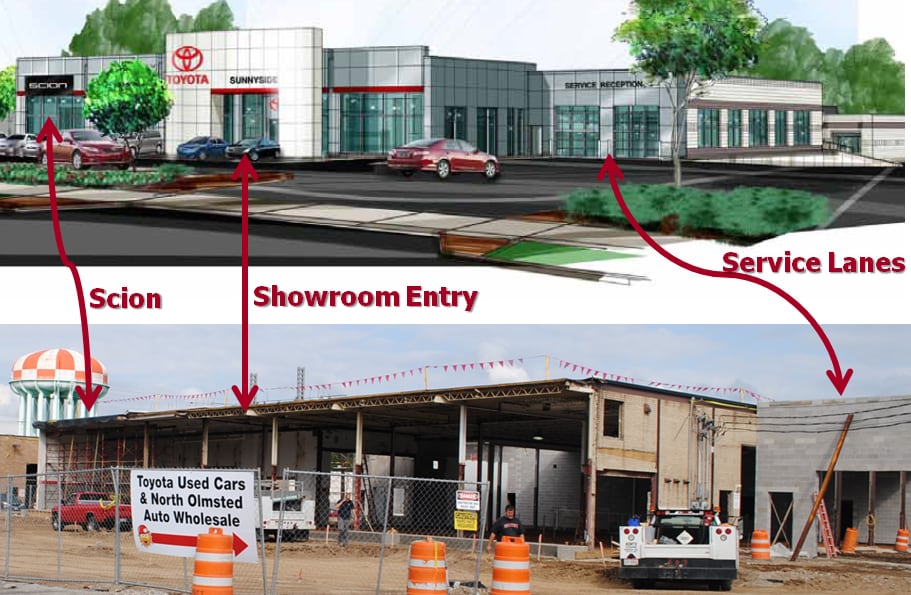 The associates at Sunnyside Toyota are now able to envision where the new Departments will be located! We are all quick to point out, "the new service lane" or "that's my window". The building is taking on a new form and the anticipation is growing.
New fixtures and displays are being reviewed to see what will work best to provide our guests and associates with the best service, comfort and satisfaction.
Our new frontage area will include a larger parking lot and display area along the street! This will provide easier access for our guests and a better way to display the new vehicles that will be arriving, like the 2012 Camry!
Keep watching us grow and again thank you for your continued support during our construction.