Dave Henson has been recognized as Sunnyside Toyota's Associate of the Month due to his outstanding job performance, for going above and beyond to help others with a positive attitude.

Although Dave is a member of the parts department he helped in multiple departments recently to settle us in our temporary quarters. He helped move desks, service equipment and parts. He was always the first to volunteer and never got discouraged even when it looked like we would never get done! This is not unusual for Dave according to Jeff Knopf his Manager, 'every day he looks around and sees what needs to be done, and does it'.

Dave grew up on the family farm in Indiana where his parents still live and run the farm. His father's great grandfather built the house in 1865 at the end of the Civil war. His parents still raise pigs and cows with about 19,000 pigs and 100 cows this year!
Dave spent 10 year in the Army and meets each year with his unit. This year they will meet close by in Put-in-Bay, last year was Las Vegas.
Dave and his wife of 9 years, Kathy, have a son, Aidan. The family enjoys boating on the lake and
fishing. Besides visiting family, they like to vacation in Florida and Canada.
They are Cleveland sports fans following the Browns, Indians and Cavaliers.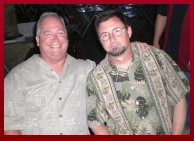 Close to Dave's heart are the Charities that he supports through fund raising and volunteer work. Dave is a member of The Elks National foundation. Dave also works with the Cerebral Palsy Foundation. Additionally, Dave's work for Wounded Warrior Project is particularly rewarding because he gets to work one on one with returning troops and injured service men.
Congratulations Dave