LIVE FROM SUMMER X GAMES
X Games Live: ESPN Emerging Technology Looks to Future with 4K, Visual Effects
X Games has always been a breeding ground for technological innovation and this year is no different, as ESPN's Emerging Technology arm is conducting a series of 4K camera tests at L.A. Live this week. In addition, ESPN has increased its use of the Emerging Tech team's real-time and near-time Visual Effects (VFX) system in its telecasts and is utilizing a new in-house scoring system for the time at Summer X.
---
X Games Live: ESPN's Rally Car, Hot Wheels Coverage Reaps Rewards of Cameron's Deep-Sea Dive
In March, filmmaker James Cameron became the first human to complete a solo journey to the Mariana Trench's Challenger Deep, Earth's deepest known point at nearly seven miles below the Pacific Ocean surface. To capture the two-and-a-half hour voyage, Cameron deployed a series of ultra-miniature 3D cameras inside titanium housings that were the first of their kind. Now, three months later, those same cameras are embarking on a voyage of a very different nature – around Los Angeles' downtown streets for ESPN 3D's coverage of the X Games Rally Car and Hot Wheels Double Loop Dare competitions this weekend.
---
X Games Live: From Capture to Connectivity to Transmission, ESPN Continues to Tweak
Larry Wilson has been working X Games TV productions for more than 10 years, meaning he know first-hand just how far the technology and production workflows have come in that time. That evolution has culminated this year with a full 5D production (a 2D-3D unilateral production using a single mobile unit and crew) at both Winter and Summer X Games.
---
X Games Live: Big Sound From A More Compact Set Up
Even as ESPN's X Games franchise keeps getting bigger, critical aspects of its broadcast technology are becoming more compact. Examples of a tighter technical infrastructure were on display at the Summer X Games that began Thursday at the L.A. Live campus in downtown Los Angeles; most notably, the audio for an expanded show with more venues spread over the 27-acre site is being handled this year by just two remote trucks – NEP ESPN SS32 and Denali Summit – rather than the three trucks used last year (NEP's ESPN SS25 was the third truck on the 2011 show).
PRODUCTION
TSN's CFL Coverage Celebrates Grey Cup Centennial All Season Long
As NFL fans in the U.S. count down the long summer days until their favorite players report to training camp, north of the border, it's football season. The Canadian Football League kicks off tonight on TSN, with a doubleheader featuring the Saskatchewan Roughriders against the Hamilton Tiger-Cats, followed by the Winnipeg Blue Bombers against the B.C. Lions. From Canada Day weekend through the end of November, TSN will broadcast 77 CFL matchups as part of its exclusive multiyear deal with the league, including the 100th Grey Cup in Toronto.
---
ESPN's 10th NBA Draft Broadcast An Historic Affair
It was an historic night for the University of Kentucky at last night's NBA Draft as, for the first time in league history, players from the same school went 1-2. When Anthony Davis went to the New Orleans Hornets and Michael Kidd-Gilchrist was selected by the Charlotte Bobcats, ESPN was there to broadcast the moment. For the 10th consecutive year, ESPN televised live coverage of the NBA Draft; this time from the Prudential Center in Newark, NJ.
---
Mobile TV Group Builds Latest Truck Using Grass Valley Gear
Denver-based Colorado Studio is building another new high-definition (HD) production truck for its Mobile Television Group (MTVG), which will feature a full complement of live production technologies from Grass Valley. The new truck, which will hit the road in mid-June in Phoenix, is among numerous owned by MTVG that are based around Grass Valley technologies.
---
Broadcast Sports, Inc. Supports NBC's Macy's Fourth of July Fireworks Show
Broadcast Sports, Inc. (BSI) will provide RF support for 'Ignite the Night,' the 36th Annual Macy's Fourth of July Fireworks display in New York City next week. The event, touted as the biggest fireworks display in America, will take place over the Hudson River between 18th and 43rd Streets. It will feature more than 40,000 fireworks synchronized to a 25-minute score. BSI will provide NBC with two ground-based HD RF camera links, one helicopter HD RF camera link and other equipment including wireless camera control, audio, and communications systems.
---
Aframe Delivers for London's Olympic Delivery Authority Putting Broadcast Video Into the Cloud
London 2012's Olympic Delivery Authority (ODA) had an Olympic-sized task to deliver – building new and temporary venues, improving sports facilities, and transport infrastructure for the London games. When it needed to create and distribute promotional videos to accredited broadcasters around the globe –fast – and handle the demand that the Olympics would generate, the ODA relied on Aframe, the cloud video production platform.
---
With Full Delay, Here's NBC's Latest Track Drama
When the most bizarre storyline to date in the U.S. Olympic track and field trials did a freeze-frame on us last Saturday, L.A. viewers had to wait three hours for NBC's tape-delayed coverage to actually witness it. Granted, the race was all the way up in Eugene, Ore. In the same Pacific time-zone window. Still, we've come to expect getting the short end of things in NBC's peacock'd world. Even though a week ago, the network had no problem with live hole-to-hole coverage of the U.S. Open golf tournament in San Francisco so it could get prime-time East Coast viewing.
SVG EUROPE
Live from Wimbledon: What's New in 2012
Wimbledon 2012 entered the second half of week one and a number of changes, including a fresh cabling infrastructure in the broadcast center, a revamped press conference room, and a new rooftop studio for Live@Wimbledon, a new online program at Wimbledon.com that keeps fans on top of all the action were top on the list. The biggest change from last year, and one that has impacted everyone, has been a recabling of the Broadcast Center, a move spurred on by next month's Olympic games as the AELTC courts will be used for the tennis matches.
---
Q-Ball Systems Serve Up Wimbledon Commentary Booth Coverage
Camera Corps Q-Ball compact all-weather robotic pan/tilt/zoom heads have been chosen by a major UK-based outside-broadcast company as commentator cameras at the 2012 Wimbledon tennis tournament. Housed in a robust and fully-weatherproof 115 mm diameter aluminium sphere, Q-Ball is an ultra-compact remotely-controlled camera with integral 10-times zoom optical lens and smooth-accelerating pan/tilt motors.
---
Could the BBC Lose Out on Future Olympics Rights? IOC Says 'Everything is Possible'
Advanced Television reports that Jacques Rogge, the International Olympic Committee president, has declared "everything is possible" when it comes to selling TV rights for the Games after London, raising the prospect of the BBC losing some or all of its coverage of the event. A wide range of bids from traditional free-to-air broadcasters, pay-TV companies and telecom providers is expected by the IOC when it tears open envelopes containing the bids on Friday.
BEYOND BROADCAST
New Tablet, Futuristic Glasses at Google Show
A new tablet, new glasses and a new version of Android — those were among the highlights at Google Inc.'s annual "I/O" conference in San Francisco for computer programmers. Google will start selling a small tablet computer next month in a direct challenge to Amazon's Kindle Fire. Futuristic, Internet-connected glasses will be available for people to test. Prototypes of the device, known as Project Glass, can be purchased for $1,500 only at the conference this week.
---
Could Google Glass Change Pro Sports Forever?
Google co-founder Sergey Brin dropped jaws at the company's annual developer conference in San Francisco Wednesday morning with an enthralling demonstration of Google Glass, the company's ultra-intriguing wearable computer project. A team of skydivers logged into to a Google+ Hangout and jumped from a plane then sailed down to the roof of the Moscone Center where Google I/O is being held. It all raised a fascinating question: What about "real" sports?
---
How NBC Sports Is Preparing for the Most Social Olympics Ever
We're officially thirty days away from the highly anticipated London Summer Olympics. News is starting to pour out in the social TV world, and official broadcaster NBC has some exciting projects in the works. The NBC Sports Group officially announced that 3,500 hours of live streamed Olympics content will be available at NBCOlympics.com and via new mobile apps which will launch in July.
---
NASCAR Selects SapientNitro for New Digital Platform
Following the announcement earlier this year that NASCAR had restructure its deal with Turner to take back business and editorial control of its interactive, digital and social media rights, the sanctioning body has announced that it has selected SapientNitro to design and build a new platform for its digital offerings, which include NASCAR.com. Under the revamped deal with Turner, NASCAR will take over technical operations and infrastructure of NASCAR.com and all other NASCAR digital platforms, starting in January 2013.
---
Second-Screen Engagement: The Marketer's Holy Grail?
One of the biggest advertising buzzwords to emerge out of the digital era — "engagement" — has a lot of loaded implications. In an advertiser's ideal world, engagement would be as natural as breathing — inviting a potential consumer to shift from brand familiarity to brand interactivity, inching toward the point of purchase or, even better, the level of word-of-mouth ambassador.
COLLEGE
Swarbrick: Notre Dame Nears Decision on New NBC Deal
Relatively soon, Jack Swarbrick expects Notre Dame will make a decision on a potential new media deal with NBC. That decision, per the Irish athletics director: Basically, when to make a decision. Swarbrick said Wednesday that Notre Dame will conclude in the next month or so whether now is the right time to strike a new deal, or if it is more beneficial to wait until the current deal crawls nearer to expiration in 2015.
PROGRAMMING
NBC Announces Talent Team for London Olympics
Bob Costas leads a record 115 NBC Olympic commentators as NBCUniversal will present an unprecedented 5,535 hours of London Olympic Games coverage across NBC, NBC Sports Network, MSNBC, CNBC, Bravo, Telemundo, NBCOlympics.com, two specialty channels, and the first-ever 3D platform, an unprecedented level that surpasses the coverage of the 2008 Beijing Olympics by nearly 2,000 hours. The lineup returns many of the network's signature Olympic hosts, play-by-play commentators and analysts.
---
NBC To Air Live Coverage of the America's Cup World Series
NBC will air live coverage of the America's Cup World Series, this Sunday at 2:30 p.m. ET. Sunday's broadcast will feature the match racing final and fleet racing final, and will be the first U.S. network broadcast of America's Cup racing in 20 years. Eight crews from six countries are competing in the 2011-2012 America's Cup World Series.
---
How Will NFL's Kickoff Time Change Affect CBS' Sunday Schedule?
Starting this fall, the NFL's 4:15 p.m. Sunday games will start at 4:25 p.m. The move is designed to reduce the number of instances when stations have to cut away from the final minutes of the earlier game in order to show the later one. While Fox has a cushion built into its primetime schedule, which includes a post-game show and comedy repeats from 7-8 p.m., CBS' lineup starts at 7 p.m. with 60 Minutes.
TECHNOLOGY
Tiffen Adds New Davis & Sanford Magnum XG13 Tripod, FX13 Head
The Tiffen Company, a manufacturer and distributor of accessories for the still imaging, video, motion picture and broadcast markets, unveiled its redesigned Davis & Sanford Magnum XG13 Tripod and FX13 Head. The advanced, state-of-the-art Magnum XG13 Tripod supports professional DSLR and video shoots. The new design is manufactured with high-quality aluminum alloy and is precisely machined to offer the quality and strength demanded by photographers and videographers.
---
Less May Be More for 3D TV
The TV industry has been pushing 3D as The Next Big Thing for more than two and a half years. The problem is, we consumers don't really seem to care all that much about it. It could be that one of the obstacles to embracing 3D is the requirement that we wear glasses to view it. Nobody wants to do this. (O.K., some people might, but generally speaking, it's been a nonstarter.) Stream TV is looking to change that.
AROUND THE BIZ
Signiant To Host Webcast on Digital Content Security
Signiant will host a Webcast titled "Locking Down Digital Content Security" on Tuesday, July 10, at 11 a.m. PT (2 p.m. ET). The moderated, one-hour panel will feature a discussion with top security executives from Fox Entertainment Group and Deluxe Digital Studios, two of the world's largest and most globally dispersed media companies, on their own innovative approaches to managing secure media exchanges in private, public and hybrid cloud environments.
---
Bexel Makes Major Investment in Fujinon Lenses
Bexel announced a million-dollar purchase of over 60 new Fujinon lenses as well as a significant amount of lens accessories, including zoom and focus controls and optical stabilization gear. The acquisition of the Fujinon ENG lenses supports Bexel's growing inventory of Panasonic P2, Sony PDW-F800 XDCam camcorders and HDC-2500 camera systems, which are mainstays in Bexel's arsenal of rental gear. The lenses will be used to provide captivating coverage of events, including major sports productions this summer.
---
Riedel Takes Part in Tecné – Feria Tecnología Audiovisual Conference in Chile
Riedel, a manufacturer of real-time networks for video, audio and communications, joined this year's Tecné – Feria Tecnología Audiovisual for an in-depth conference for the Chilean broadcast and installation market. Tecné – Feria Tecnología Audiovisual is one of the largest fairs and get-togethers for the audio-visual market in Chile. Held in three different cities, it acts as a platform for the industry and as an educational event for students and beginners in this sector.
---
NASCAR Digital Media Adds Five Execs
NASCAR Digital Media announced Friday the addition of five executives to its staff, as the company prepares to launch its new NASCAR.com digital platform next January. The new hires are David Murnick, managing director, ad services; Philippe Dore, senior director, digital services; Tim Clark, director, optimization; David Garlinski, director, mobile products; and Stu Hothem, director, content.
---
MLB's Blackout Problem Keeps Sport in Dark Ages
Major League Baseball did not grow into an $8 billion business over the last two decades without burying some bodies along the way. There's a mass grave in Iowa. Plenty more scattered throughout Las Vegas. A few in North Carolina. Some in Buffalo. Lots strewn about Canada. Everywhere in Hawaii. That was the price for baseball fattening itself on television money: poor fans who just want to watch a ballgame but can't because of MLB's greed and gluttony.
---
USA Today Forms Sports Digital Properties
The USA Today Sports Media Group today announced that it has formed USA Today Sports Digital Properties that will bring together the BNQT action sports properties and several recent acquisitions, including MMAjunkie.com and its associated UFC and mixed-martial arts properties, and the Big Lead Sports mainstream sports properties under one umbrella. USA Today named dgital veteran Chris Pirrone GM of the new division and will oversee its operations.
---
TV Game Changers: OLED, 4K, Ubiquity
Recently, the Consumer Electronics Association published The Evolving Video Landscape, a comprehensive Web-based survey of the video viewing habits of more than 1,000 U.S. adults. Naturally, this CEA study focuses not so much on what consumers are watching, but when, where and especially on which devices they're using. Veteran tech analyst Steve Koenig, CEA's director of industry analysis, says the study contains both good news and some caveats for broadcasters.
---
---
---
---
SVG would like to thank its sponsors:
---
PLATINUM:
---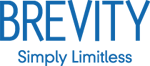 ---
PREMIER:
---